First UMC, Bremen, GA
First United Methodist sanctuary in Bremen, GA served as home to an analog Allen Organ that had served the church well for over fifty years. In 2021, the church decided to upgrade to a new and much larger, 8-channel Allen model G350 for the main sanctuary. The church also has a two manual Allen in the chapel as well.
The original analog Allen was removed and reinstalled in the fellowship for use in services in that room. It was repaired and brought back to full working order. Yet another testament to the longevity of Allen Organs!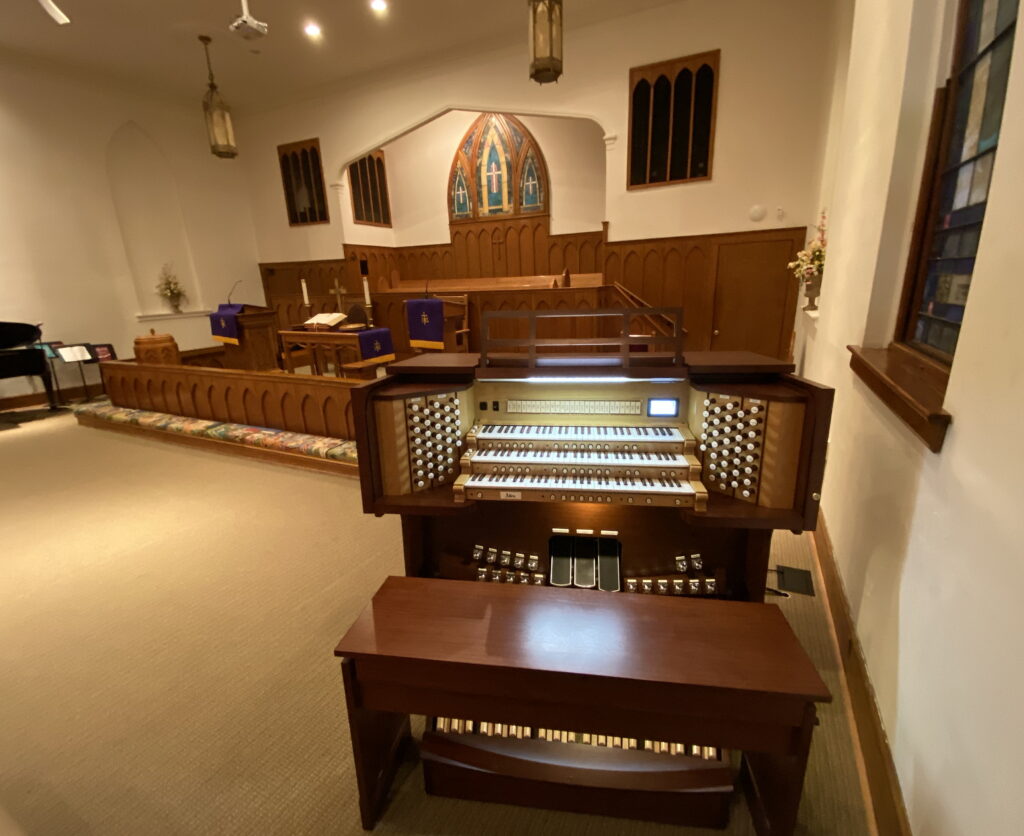 Photos